And if that's not enough...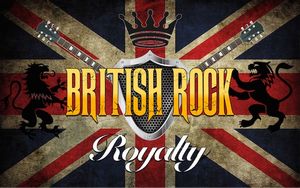 British Rock Royalty
Pairing classic rock with state of the art visuals, multimedia, and laser light show, members of Zeppelin USA perform the music of legendary British Rock bands Pink Floyd, The Who, Queen and Led Zeppelin...a true rock spectacle. Click the image to visit the BRR website.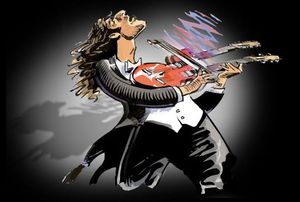 Windborne Music
Brody has been a member of Windborne Music since 2009. The production has been touring the U.S. and Canada since 1995 with their combination of rock band + symphony orchestra. Brody is the lead vocalist on six of their current tours, singing the Music of Queen, The Who, U2, Journey, Elton John and The Rolling Stones (as well as subbing on their Led Zeppelin and Pink Floyd shows). Visit their website for their schedule and more information.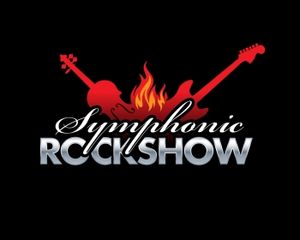 Symphonic Rockshow
In 2011, Brody departed the Las Vegas group Yellow Brick Road after a 14 year tenure as vocalist. For his farewell performance, he assembled a 21-piece orchestra, 4 backing vocalists, and with the assistance of conductor/trumpeter Lon Bronson and violinist Nina DiGregorio, arranged charts for brass, wind and strings to stage what would be the first performance of a new production called Symphonic Rockshow. The show, which featured a go-to list of classic rock anthems, backed by a live orchestra, special effects and huge video wall, was attended by 3600 fans, setting a new record of attendance at the Henderson Pavilion Amphitheater. Since then the show has returned annually to Las Vegas, selling out the incredible Smith Center for the Performing Arts multiple times.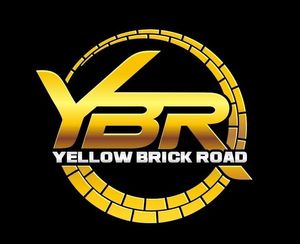 Yellow Brick Road
Since 1997, YBR has maintained its status as a popular Las Vegas favorite among classic rock enthusiasts. Covering literally the entire spectrum of rock, from Pink Floyd, Boston, Journey, Led Zeppelin, Van Halen and much more, the group was originally formed by Brody as an Elton John tribute show. Within a few years (and lineup changes) since its inception the group morphed into covering the other artists from the 70s and 80s. Catch ZUSA's Jonathan Gilcrest along with his extremely talented bandmates in Yellow Brick Road every week in Las Vegas.