John Wedemeyer | Guitar, Theremin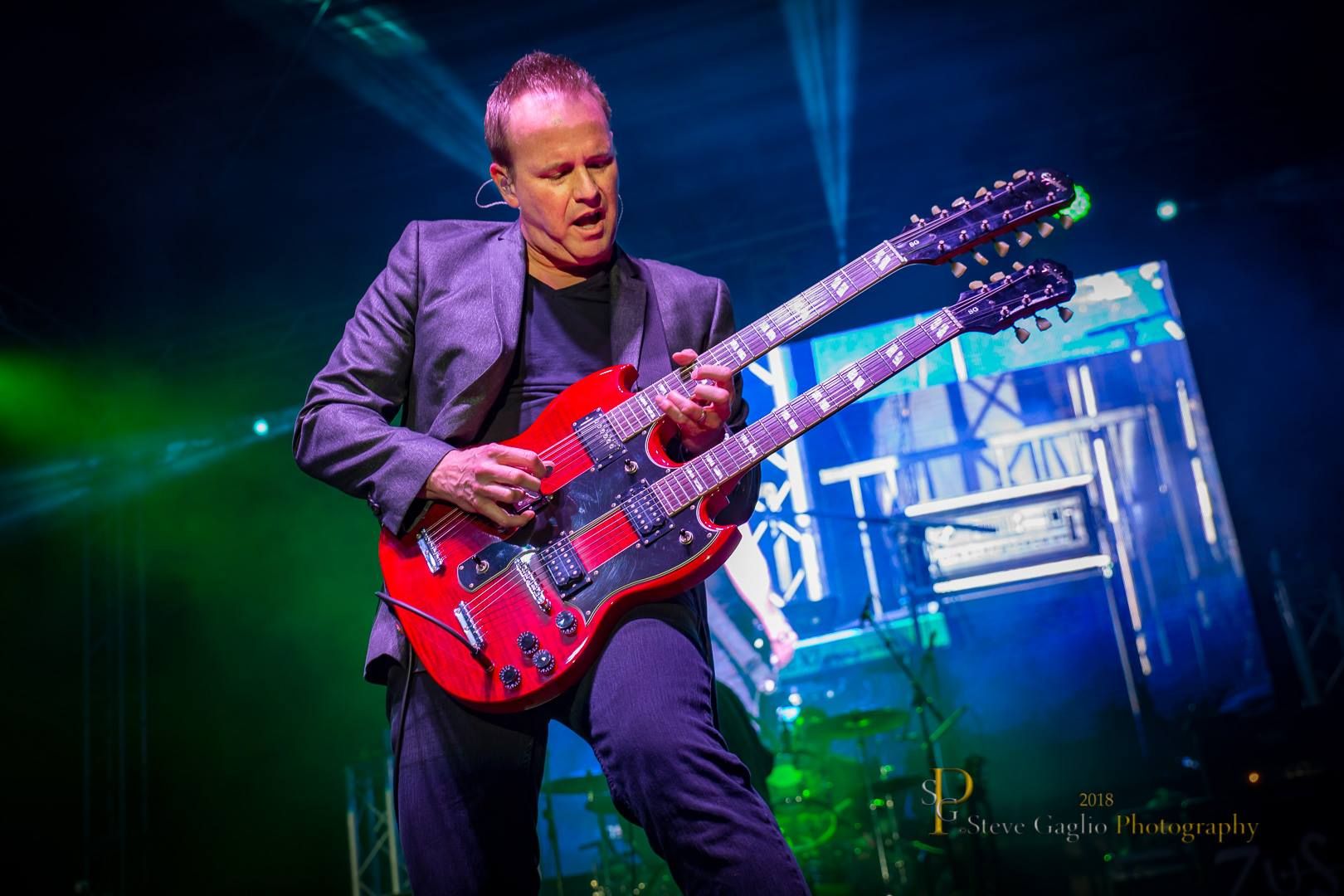 A midnight screening of "The Song Remains The Same" provided the inspiration for John Wedemeyer to pick up the guitar at age 11. Hailing from Los Gatos, California John quickly became a fan of (and proficient in) a wide variety of musical styles, with Led Zeppelin as the starting point.

John spent much of his early career steeped in blues and roots music. He recorded and/or toured with many blues legends such as Charlie Musselwhite, Jimmy Witherspoon, Lowell Fulson, Curtis Salgado, John Lee Hooker, Gregg Allman, Luther Tucker and Bonnie Raitt (to name a few). Later John spent some time in the "jam band" scene playing with ex-Grateful Dead members Vince Welnick and Phil Lesh.

Since relocating to Las Vegas in 2006 John has played and/or recorded with a wildly diverse list of artists including The Righteous Brothers, Donny and Marie Osmond, Clint Holmes, Kristen Chenoweth, Debbie Gibson, Michael Grimm (2010 winner of "America's Got Talent"), Susan Anton, Wayne Newton, Cindy Blackman-Santana,  Lucie Arnaz, Martin Nievera, Femmes Of Rock, Christine Ebersole, Starship, Aurea (Portuguese pop sensation), Earl Turner, Lani Misalucha, Taylor Dane, Frankie Moreno and David Foster among many others. John also played in some Broadway shows in Las Vegas including "The Addams Family" and "Surf: The Musical". In addition to his role in ZUSA John is also currently guitarist for the Righteous Brothers.

Now as a member of Zeppelin USA, John Wedemeyer's career has come full-circle. He is thrilled at the chance to perform this music we all love...the music that inspired John to become a guitarist...with his good friends.